ENERGY STAR® Partner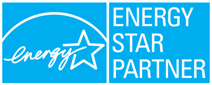 First Energy is proud to support ENERGY STAR® certified homes. The ENERGY STAR label on a home means that it has been designed and built to standards well above other homes in the market today. It means better quality, better comfort, and better durability. It also means that the home is a better value for today, and a better investment for tomorrow. The ENERGY STAR label gives homeowners the peace of mind that their home has undergone a better process for inspections, testing, and verification to ensure that it meets strict requirements set by the U.S. Environmental Protection Agency (EPA).
Learn more about ENERGY STAR certified new homes at http://www.energystar.gov/newhomes.